"No act of kindness, no matter how small, is ever wasted." ~Aesop
Chandler Education Foundation serves our district because of people like you. 
Has a teacher profoundly impacted your life and you would like to pay it forward?

Do you want to help create lifelong memories for students?
We would love your help. From board positions and clerical support to assisting at community events, joining our WOO-HOO Patrol, or helping at our golf tournament, there is likely something for you! 
---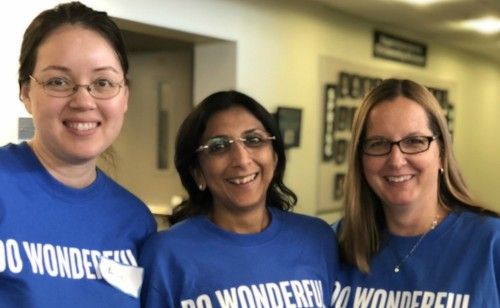 Interested in volunteering with us? Please let us know what you enjoy doing!
Current Volunteer Needs
Are you looking for community service hours? The CTA Liberty PTO is looking for volunteers to help man games/booths at the Spring Carnival at CTA Liberty Elementary School. The carnival will be on Friday, April 24, 2020. Volunteers are needed between the hours of 4:00 PM to 10:00 PM. If interesting in helping out one or more hours please contact either Lourdes Nieto nieto.lourdes@cusd80.com or Allison Walker walker.allison@cusd80.com or call 480-883-4911 and leave your information so we may contact you. Thank you for your consideration!
---
Walk with a Doc Program
The Walk with a Doc program is looking for volunteers to support their local walks in the Sun Lakes area. Doctors from Dignity Healthcare will speak about different topics each month. 
Needs include:
Set Up & Registration: December 14th and then the second and fourth Saturdays January - May
Set up registration
Walk with group
Photo Journalists: 
Document these walks by taking photographs with a unique perspective for use in newsletters and articles.
Student Bands:
Walk with a Doc is looking for musical groups who would enjoy playing a variety of oldies but goodies music with some current offerings and patriotic themes prior to each walk.  Music has proven to be a great way to gather everyone together and set the tone for the event.  This is an important part of the walk! 
Interested? Contact Sue at docwalks.sunlakes@gmail.com
---
Looking for other opportunities to give back to your community?  Here are a few organizations who could also use your support!